Wee Three Pigs is a wrap. All the cast would like to thank those who came to watch us play and we hope you had as much fun as we did. Thank you from the whole Cast and Crew!!
And as one show closes, another begins its journey to the stage. Deliver Us from Mama by Jones, Hope, and Wooten and Directed by Anne Johnson is now in production. We are proud to announce the cast of this wonderful play……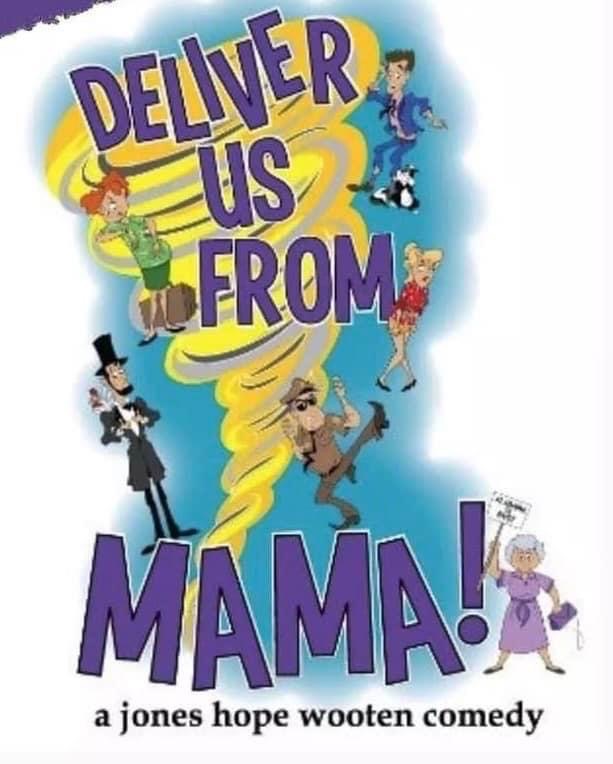 Rhonda Hardcastle as Savannah Honeycutt
Cindy Young as Norleen "Mama" Sprunt
Mike Johnson as Denton Crocker
Cayden Sabella as Walker Sprunt
Joanne Helms as Voice Overs, Ariana, Suebrenda Lutz, and Marique Tatum
Patty Kotlicky as Tamarind, Ardale, Fleeta, and Winkie Birdwell
Trey Wentworth as Andre, Orlan Hinkle, and Duval
Luke Ramsey as Rudy Earl, Cousin Chicken, John Curtis Buntner, and Mr. Toliver
McKoy Dobbs as Leon, Uncle Ferd, Reece, and Leonard
Sue Howe as Rema Jean, Judge Hubbard, and Nurse Kelly
Dianne Pankau is Assistant Director and Olivia Wolfe will handle Tech/Sound & Lights.
Performances will be October 14-16, October 21-23, and October 28-30. Tickets are available online at www.twinlakesplayhouse.org or by calling 870/424-0444