Welcome to the Twin Lakes Playhouse

Father of the Bride Opening Soon!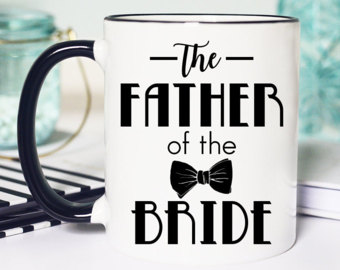 Mr. Banks learns that one of the young men he has seen occasionally about the house is about to become his son-in-law. Daughter Kay announces the engagement out of nowhere. Mrs. Banks and her sons are happy, but Mr. Banks is in a dither. The groom-to-be, Buckley Dunstan, appears on the scene and Mr. Banks realizes that the engagement is serious. Buckley and Kay don't want a "big" wedding—just a simple affair with a few friends!
We soon learn, however, that the "few" friends idea is out. Then trouble really begins. The guest list grows larger each day, a caterer is called in, florists, furniture movers and dressmakers take over, and the Banks household is soon caught in turmoil—not to mention growing debt. When Kay, in a fit of temper, calls off the wedding, everyone's patience snaps. But all is set right, and the wedding (despite more last-minute crises) comes off beautifully. In the end, the father of the bride is a happy, proud man, glad that the wedding is over, but knowing too that it was worth all the money and aggravation to start his daughter off so handsomely on the road to married life.
Starring:
BANKS – Michael Reich
MRS. BANKS – Judy Dolan
KAY BANKS – Marcella Schlote
BEN BANKS – Dylan Gamble
TOMMY BANKS – Cayden Sabella
BUCKLEY – Bryan Nevarez
BUZZ – Abigail Baird
PEGGY – Alexis Yearwood
DELILAH – Olivia Wolfe
MISS BELLAMY- Jillian Wendfeldt
MR. MASSOULA – Stacy Tiffin
JOE – Hannah Moore
MRS. PULITZKI – Patty Kotlicky
RED – Mike Horberg
PETE – Abigail Baird
TIM'S MOM – Carol Nichols
UNDERSTUDY FOR KAY – Skylar Jensen
DIRECTOR – PATTI BUTLER
ASST. DIRECTOR – MIKE HORBERG
TECHNICAL STAFF – Craig Perry
Father of the Bride opens July 19th and runs through August 4. Friday and Saturday evenings at 7:00 pm, and Sunday matinees at 2:00 pm.
Tickets are $12 and now on sale on this website or by calling the box office at 870-424-0444.
For information on season or individual ticket ordering please click here for the Ticket Information Page  

Single Tickets for main productions- $12.00, Musicals – $15, or Season Tickets – $50.00 Includes 5 productions are available by phone or online.  Click the button above for the TicketPeak online site or call 870 – 424-0444.
The Twin Lakes Playhouse
600 West Sixth St., Mountain Home, AR
Box office is open 2 hours before each performance.
Reserved seats must be picked up and paid for 30 minutes before curtain or are subject to resale.