Welcome to the Twin Lakes Playhouse

And Then There Were None Now Open!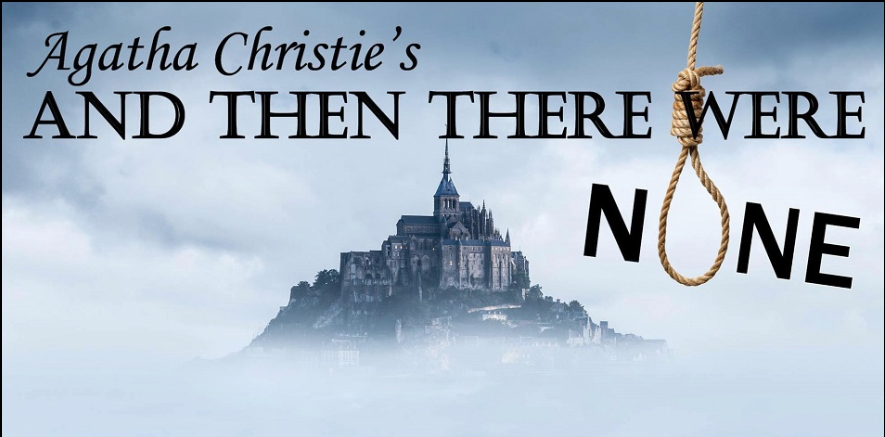 Ten strangers are summoned to a remote island. All that the guests have in common is a wicked past they're unwilling to reveal and a secret that will seal their fate. For each had been marked for murder. As the weather turns and the group is cut off from the mainland, the bloodbath begins and one by one they are brutally murdered in accordance with the lines of a sinister nursery rhyme. Directed by Mike Horberg.

Cast List includes:
Craig Perry as Fred Narracott
Clark Middleton as Rogers
Patty Kotlicky as Mrs. Rogers
Olivia Wolfe as Vera Claythorne
Mike Horberg as Philip Lombard
Cameron Adkins as W.H. Blore
Bill Simpson as General McKenzie
Michael Reich as Justice Wargrave
Dianne Paknau as Emily Brent
Skylar Jensen as Doctor Armstrong
Brenndon Calhoun as Anthony Marston
Tickets are $12 and now on sale on this website or by calling the box office at 870-424-0444.
For information on season or individual ticket ordering please click here for the Ticket Information Page  

Single Tickets for main productions- $12.00, Musicals – $15, or Season Tickets – $50.00 Includes 5 productions are available by phone or online.  Click the button above for the TicketPeak online site or call 870 – 424-0444.
The Twin Lakes Playhouse
600 West Sixth St., Mountain Home, AR
Box office is open 2 hours before each performance.
Reserved seats must be picked up and paid for 30 minutes before curtain or are subject to resale.